GAP is recognised as a trusted and credible support partner, providing customised and timely advice, expertise and resources to help strengthen Red Cross and Red Crescent blood programs.
GAP helps blood programs to pursue continuous improvement and quality assurance. We harness the unique skills, capabilities and resources of both our members and partners to achieve the best outcomes for blood safety and program sustainability.
Strengthening blood programs
We provide assistance to National Societies to help them improve the safety and quality of their blood programs.  We do this through a range of support mechanisms from advice and advocacy, to technical training in Quality Management Systems, to provision of resources for improving voluntary non-remunerated blood donation. 
We have a unique perspective as the only organisation providing dedicated support for the specific corporate governance and risk management requirements for Red Cross and Red Crescent blood programs.  Our materials, courses and programs can all be tailored for an area of need, and are linked to relevant national and international accreditation frameworks.
GAP's collaborative approach supports blood services to be resilient and adapt to uncertainty and change, by sharing best practice examples and supporting the management of known and emerging risks. 
Contact GAP to find out more about support options available for your National Society blood program.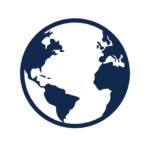 Webinars | Newsletters & technical updates| Tools & resources | Global mapping
Training on shared challenges and themes | Peer to peer support | Network collaboration 
Self-Assessment program | 
Individualised risk management reporting | Disaster support
Examples of our past programs
COVID-19: Meet demand and maintain safety
The COVID-19 pandemic has had a significant impact on donors, recruitment and blood sufficiency. GAP responded to these challenges by providing specialist technical advice and assistance to National Society blood programs in this fast changing landscape.  Support was provided through a number of platforms, including the sharing of technical guidance, webinars, newsletters, brochures, E-learning courses and targeted country specific advice and advocacy.
Strengthening governance and risk management
To assure the availability and security of blood and blood products, GAP supported the Honduran Red Cross blood service to establish a defined governance structure for effective technical and administrative management, and provided advocacy to improve coordination of the national blood program through clarified laws and regulations.  The blood service also benefited from GAP's technical capacity building training and targeted support for improving voluntary blood donation. 
To help National Societies strengthen their blood programs, GAP provided tailored programs delivering local support in Nepal, Bangladesh, Laos and India. This ranged from assistance with strategic planning, risk management, quality management system implementation and technical training. Regional thematic support was also delivered for areas of common challenge, to ensure the development of safe and sustainable blood programs built on strong quality foundations.
Safe blood: building the donor community
Blood programs in Africa face the global challenge of ensuring a safe and sustainable blood supply, with some countries relying on replacement donations as their predominant source of donors. GAP worked with African Category B National Societies, through regional workshops and targeted country level support in Tanzania and Rwanda, to improve locally-owned programs for addressing these challenges and recruiting voluntary, unpaid blood donors to the national blood program. 
Feedback from our network and partners
GAP sessions and materials are often the 'open window towards the world', (we can) compare where we stand with VNRBD.
We are so grateful to GAP for updating us with the scientific aspects of COVID-19 and the blood supply.
The training is very essential in saving lives, especially in our communities where blood donation awareness education is still a problem to the majority.
The training was so well prepared and the materials are of such great quality, it has been an amazing added value to our project (and will be used as a foundation for future projects!)
Perfect training with all contents and relevant case studies and group work. Relevant topics as well.
I would like to appreciate the organizers for the informative session and recommend similar sessions in future to support NS in VNRBD.