GAP develops and provides tools, guidelines and training materials to assist National Societies in ensuring their blood programs are safe and sustainable.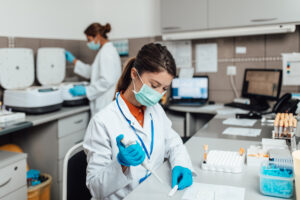 GAP's vein-to-vein blood program training modules can be tailored at a country or regional level for specific areas of need.
Missed one of our webinars or want to watch again?  Click here to review our webinar topics and guest speakers.
GAP's online courses for Red Cross and Red Crescent staff and volunteers offer self-paced learning in a fun and interactive way.
Ensuring blood safety is of critical importance for Red Cross and Red Crescent blood programs and it underpins all that we do. Access resources and guidance on blood safety and quality, relevant technical standards & accreditation, and emerging infectious disease.
Building sustainable blood donor populations, globally. Access GAP's resources on voluntary, unpaid blood donation, designed specifically for National Society blood programs.
All information shared by GAP is provided "as is" without any warranty of fitness for any particular purpose. The advice, guidance and tools provided by GAP are based on GAP's general knowledge and expertise; they are not developed in light of a particular legal regime or national context. Reliance on the information is at the user's sole risk and GAP expressly disclaims any liability of any nature arising out of the use of information. All copyright and intellectual property in the information remains vested in GAP or the member organisation that provided it, as applicable.