Explore this page to stay informed about the latest news, updates and events from GAP. Our newsletters cover various topics and offer resources, links to webinars and creative ideas for blood donor recruitment.
Sign up to receive regular updates directly to your inbox.
Please note – some links in our past newsletters (prior to May 2023) may be inactive due to the launch of our new website at this time. If there is a specific resource that you would like to access, please visit our Knowledge hub, use the site search, or contact us.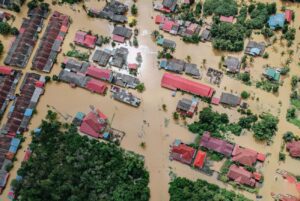 E-Learning: Donor management in disasters | Remote donor counselling webinar recording | IFRC Blood Policy | New WHO guidance blood in emergencies
Webinar: Remote donor counselling | Brochure: Donor retention | GAP Global Mapping survey
Webinar: Improving the donor experience (Australian Red Cross Lifeblood) | Brochure: Ebola virus and blood programs
Brochure: Monkeypox – common questions about the virus and blood safety | Useful information for blood programs
E-learning and video: Group blood donation programs | Webinar: Donor deferral and blood program needs assessment | Brochure: donor postponement
WBDD materials and webinar | Managing blood donor data
All information shared by GAP is provided "as is" without any warranty of fitness for any particular purpose. The advice, guidance and tools provided by GAP are based on GAP's general knowledge and expertise; they are not developed in light of a particular legal regime or national context. Reliance on the information is at the user's sole risk and GAP expressly disclaims any liability of any nature arising out of the use of information. All copyright and intellectual property in the information remains vested in GAP or the member organisation that provided it, as applicable.